Noutati:
Streaming Answers: SurPASS™ 3
(acest continut nu este disponibil in limba selectata)
Publicat: 2015-12-16 15:00:55
We are pleased to announce the release of the new SurPASS™ 3 instrument for surface zeta potential analysis, another Anton Paar milestone in material characterization. New features, a wider application range and simplified handling in combination with a lower price make zeta potential measurement more attractive than ever before. Some of the most important improvements: Compact designEasy, intuitive, comfortable, highly automated softwareAutomatic determination of the isoelectric po...
mai mult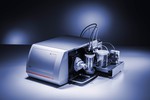 Analiza de particule cu o singura atingere de buton
Publicat: 2015-12-09 11:54:13
Firma Anton-Paar a lansat pe piata  Litesizer™500, un analizor de particule bazat pe imprastierea luminii.   Cu ajutorul LitsizerTM se pot determina dimensiunile si stabilitatea nanoparticulelor si particulelor submicronice in lichide utilizand technical imprastierii luminii. Rezultatul combinatiei dintre progresul technologic in domeniu si softwareul ingenios simplu este un analizor de ultima generatie, care asigura performanta la o singura apasare de buton.   ...
mai mult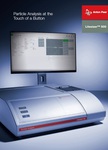 Caracterizarea mecanica a suprafetelor
Publicat: 2015-11-18 09:28:16
In colaborare cu firma Anton Paar, oferim o gama de instrumente variata pentru determinarea proprietitilor mecanice a suprafetelor la diverse materiale. Echipamentele pot fi combinate in platforme complexe de caracterizare sau pot fi oferite stand alone, si asigura caracterizare completa din punct de vedere mecanic la o gama variata de produse....
mai mult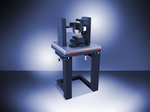 How to make a beer come true
(acest continut nu este disponibil in limba selectata)
Publicat: 2015-02-05 11:55:41
Craft brewers value their independence – their freedom is what makes their beers unique. A new alcohol and extract meter for beer, Alex 500 from Anton Paar, now frees craft brewers from the need for external laboratories. The reliable lab-grade analyzer determines their beer's alcohol and extract content, calories, degree of fermentation and many more parameters whenever they wish. Now easily able to monitor their entire production from wort to bottle, craft brewers can always be s...
mai mult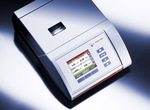 Density Meter for the Petroleum Industry
(acest continut nu este disponibil in limba selectata)
Publicat: 2015-01-19 15:44:05
At last there is a density meter which can measure all of your petroleum samples, includingcrude oil, intermediate products, asphalt, liquefied petroleum gas and high-viscosity liquids:the new DMA 4200 M....
mai mult
Ultimele noutati
Noutati top citite
Produse top vizualizate
Statistica